Barbara Ann Shaw and I gave shared our vows with family and friends, each other, and the Lord 50 years ago today. We've known each since we were five years old, were high school sweethearts, and are still the very best of friends. We'd love to share a brief testimony of our last five decades, including some of the rough roads we traveled.
We've been involved in directing a marriage ministry, ReEngage, at our church for the last 7-8 years and have been blessed to see almost 250 couples complete the process of resurrecting, restoring, or revitalizing their marriages. Here's the story we share with each new group:
Marriage Testimony – Walt & Barb Larimore

BARB: My name is Barb Larimore, and my story begins in Baton Rouge, Louisiana, where I was born and raised. I am the oldest of four children. Our home life was stable, secure, and provided a sweet memorable childhood.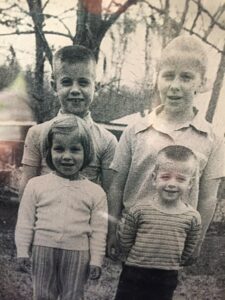 WALT: I'm Walt Larimore and I was born in Charlottesville, Virginia. I too am the oldest of four children. When I was two years old my family moved to Baton Rouge.
BARB: At age five, I was enrolled in morning kindergarten, and it was here that I first met Walt (we're on the upper row, he's in the middle and I'm just to his left).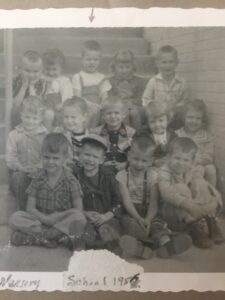 Although we attended different elementary schools, in middle school, we became friends, and in high school hung out with the same group, were both very active in extracurricular activities, and were both selected by our senior class of 350 as "Most Likely to Succeed." Walt served as student government president.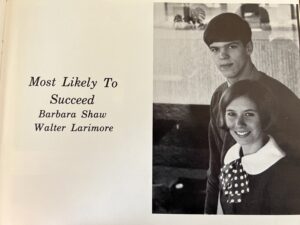 WALT: Barb was Miss Lee High.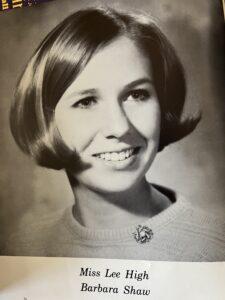 We began dating in our senior year, and we both attended LSU. Even though we had been active in church growing up, neither one of us had ever met Jesus. It was at LSU as sophomores that we trusted Jesus as our personal Savior within two weeks of each other.
BARB: While in college, Walt and I attended church together. We were active in Bible studies and were discipled by an on-campus student ministry. We married after a 9-month engagement and resolved that our marriage would be perfect, always centered on Christ, and we would NEVER to use the "D" word—divorce.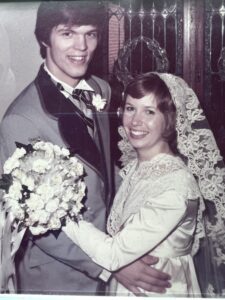 We then moved to New Orleans for Walt to attend medical school. I taught middle school Language Arts at an all-girls Catholic school, and Walt sailed through all his classes with honors, started and led a Christian student fellowship, and finished in the top five of his class. Life was full in the Big Easy, and we were making choices that were honoring to God and each other.
WALT: After medical school, we moved to Durham, North Carolina, where my family medicine residency at Duke was demanding, yet life was moving along very smoothly for us. Our relationships with Christ were growing. Our church life was active. Just before our fifth wedding anniversary, Kate arrived a month early. She appeared to be healthy, and we settled into a routine with our newborn. I thought everything was going well.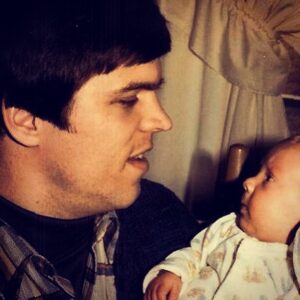 BARB: But I didn't. I noticed that Kate was not achieving early developmental milestones like she should. I was told not to worry, but I did. I had a gut instinct that something wasn't right. After requesting some diagnostic testing, we were shocked to learn that Kate had cerebral palsy. She basically had had a stroke in the womb. Her prognosis was dismal. We were told to take her home and love her and that our precious little girl would never walk, never talk, and never know the Lord. I was numb, not to mention devastated. Kate's diagnosis was completely unexpected. I felt totally ambushed and betrayed by God. In my arrogant thinking, Walt and I were the golden couple. We succeeded at everything we attempted. I didn't think I deserved to have a special needs child. I believed the lie that I was entitled to receive something better—a perfect baby. I grieved my shattered hopes and dreams for Kate and shut down physically, emotionally, and spiritually.
WALT: In my arrogant and prideful thinking, I believed that marriage shouldn't be this hard and that it was supposed to make me happy. My shock erupted in anger at God and Barb. I blamed Barb for Kate's condition. My faith shattered, and I abandoned my wife and daughter. I had an affair with a mistress—medicine. My love for Christ and my love for Barb diminished dramatically.
BARB: I demanded answers but the question of "WHY did this happen?" seemingly had no answer and left me angry, frustrated, scared, and afraid because I did not know how to fix Kate, Walt, or our marriage. I chose to pour myself into caring for Kate and her many challenges but did not invest at all into my relationship with the Lord and with Walt. My brokenness was obvious as I reflect on those months, but I believed the lie that the problem was Walt and his rejection of Kate and me. I also believed the lie that I would be better off without him. I would have left him, moved back to my family in Baton Rouge, hired an attorney, and divorced him if it had not been for my pride, concern for my reputation, and my lack of resources. I went through the motions of being married, but essentially, I was only a roommate with the same last name. There was no forgiveness or grace extended to Walt. Christ was not at the center of my life anymore. I was the great pretender. No one suspected the depth of my brokenness—anger, hurt, pain, and unforgiveness toward Walt. Publicly, things looked perfect from the outside, but in the privacy of our home, there was rejection, darkness, bitterness, and resentfulness. I worked hard on the public image that I chose to protect and project. I saw no hope for my marriage when, in fact, the truth is, Jesus always offers help and hope even in the middle of circumstances beyond our control.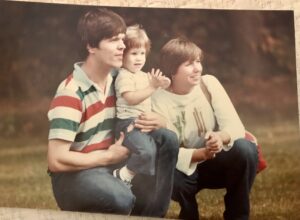 WALT: Even during this two- and one-half years of a living hell, God met me at my darkest and lowest point—right where I was—totally broken. He never condemned or judged me—He just loved me—He was so faithful. Though I had turned from Him, He never left me. He used His Spirit, His Word, and several precious Christians to speak into my life and draw me back to Himself and then to Barb. These precious brothers and sisters loved, cared for, ministered to, and prayed for me, Barb, and our marriage. I became deeply convicted about my sins, especially when contrasted to God's holy standard. I began to look inward at my own broken heart and stopped pointing fingers at Barb. Not overnight, but over time, we took off our masks and were willing for the first time in our marriage to be completely honest, vulnerable, open, and transparent with each other. As I learned how to put aside my selfishness, defensiveness, and self-righteousness, my heart and mindset changed toward her, and I was able to begin to humbly practice Ephesians 4:32, which directed me to "be kind and compassionate to one another, forgiving each other, just as Christ in God forgave you." Our marriage began to heal because my broken and unloving heart was touched by a loving Father in Heaven whose Spirit and Word worked through each of these Christians He put into my life.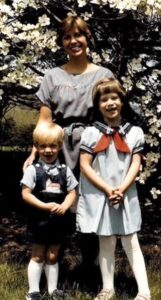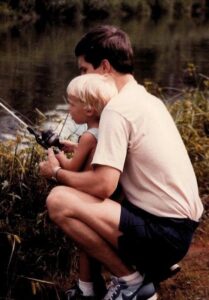 BARB: With those dark years of residency behind us, we moved into the bright future of private practice in the Smoky Mountain town of Bryson City, North Carolina. God provided a special school and skilled therapists for Kate, and over time her cognitive skills greatly improved. She began to walk and talk, giving us a much-needed dose of hope. We made new friends, were active in church and in community life. I felt that Walt and I were back on the same page and Jesus was back in the center of my life. Our second child, Scott, was born. I was pregnant with our 3rd child when our children were sexually assaulted by a babysitter. Our children lost their innocence, and we lost our 3rd child to miscarriage. We were devastated emotionally and once again raw with anger, but we had matured in our faith and were in a good place spiritually. I was able to stand firm on Romans 8:28 because I believed the truth of Scripture that says, "In all things God works for the good of those who love Him." We enlisted the counsel of our pastor and the prayer support from close friends. We believed that God would use these unfortunate situations to bring Himself glory and good to our marriage and our children.
WALT: And He did. The Lord led us to relocate to Kissimmee, Florida, where He began to put our lives and our marriage back together once again. Our second season of loss and grief was replaced by God's fruitfulness in our lives. Our children grew, and our faith deepened. We began mentoring other young couples. As we poured into them, God produced fruit in our lives, our marriage, and our family.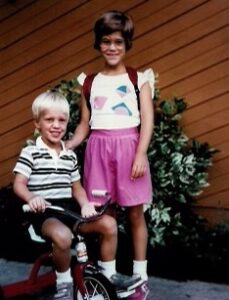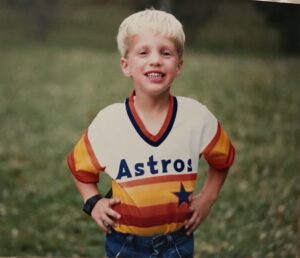 After we had lived in Kissimmee about 4 years, Kate, now 12, had a sudden, unexpected grand mal seizure. A third season of loss and grief began. Kate's seizure lasted for 90 minutes, and it took 4 powerful drugs to stop it. But, by then she was in a coma with fixed and dilated pupils. She had no brain waves. The doctors explained that they didn't know if Kate was brain dead or in a drug-induced coma. We could only wait and pray. Kate was admitted to the ICU on a ventilator. We cried and prayed together.
BARB: Completely heartbroken, yet surrendered, I called out to God the way I remembered King David crying out to Him. I prayed, "She's yours, Lord Jesus! Thank you for what you have done in my hearts because of her. I praise You for her life and ask that Your will be done." Oddly, I didn't ask Him to heal her or to make her whole. I had learned that the question "WHY?" often has no earthly answer, but that in my helpless despair I could still love, trust, and worship God no matter the outcome. I now understood that Kate belonged to God. A deep peace settled into my heart.
WALT: The next morning, we were in the ICU family room waiting to meet with Kate's doctors. Suddenly, alarms shrieked, and the hospital operator announced, "Code Blue, ICU!" We saw the Code Team rush into Kate's room. Then after only a few moments, the team left her room. Anxiously, we rushed to her room to see what had happened.
BARB: Kate had woken up, and when she pulled out her breathing tube and pulled off the leads to the heart monitor, all the alarms had sounded. She looked at us and asked for her glasses, her book, and demanded to know why she wasn't wearing any underwear! She also wanted a Wendy's hamburger with only mayo and ketchup—and NO pickles!
WALT: All these difficult seasons helped us see the brokenness in ourselves and our marriage, but instead of breaking us down or apart, God used them to lead us to readjust, realign, and recenter our lives on Him and His priorities. We navigated even more disappointments, discouragements, and difficult days, especially in losing three more babies to miscarriage, walking with Kate thorough many surgeries, and being devastated by a very poor financial decision on my part which almost led to bankruptcy. On top of this, an extremely strong-willed and rebellious son, Scott, kept us on our knees. But through it all, Barb and I had a new hope and a new anchor for our marriage. What Barb and I learned is that what was broken in our marriage revealed what was broken in our hearts. God used all these moments of brokenness to spotlight our desperate need for Him. We had to stop looking to ourselves, our self-centeredness, and our selfish ambitions to begin focusing on the One who desires to rebuild our hearts and lives to look more like His.
BARB: In case you were wondering about Kate, she had a remarkable recovery. She and Scott finished college and are now grown and married. Walt and I are delighted that she and Charles, her husband of ten, live nearby. Scott and Jennifer have been married 18 years and have given us two adorable granddaughters.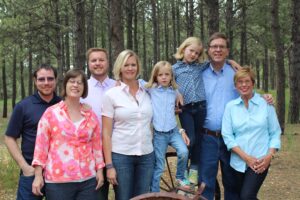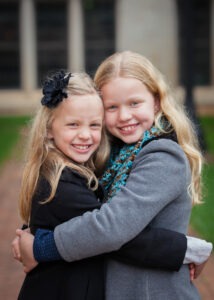 We've been involved in marriage ministry for many years. However, Re-Engage, was a gamechanger for us. In the past, I had avoided conflict at all costs. Re-Engage taught me that conflict in marriage is actually an opportunity to grow in my faith and in relationship with God and Walt. Psalm 139:23-24 says, "Search me, God, and know my heart; test me and know my anxious thoughts. See if there is any offensive way in me and lead me in the way everlasting." This has taught me the place to start is with examining my heart in humility and prayer before God. I must find out what is broken in me first. I have learned that at the heart of my marriage conflict is the matter of my heart.
WALT: I discovered that Re-Engage is not a process of gaining more knowledge, techniques, or psychological tools. For me, it was about learning to love Jesus more and letting His love spill into my marriage. The reality is I've never had a marriage problem but a lot of me problems. When annoyance or anger arise in my heart, I know now to ask, "Lord, where am I being selfish?" He is happy to show me. I no longer see Barb's appropriate, constructive, and loving criticism as an irritant or a "thorn in my flesh," but as a "full-length mirror" that God uses to show me where and how He wants me to grow. I understand that I cannot love Barb as much as Jesus loves her; however, I now appreciate how much He wants to love and cherish her through me.
BARB: In the past, I have been slow to ask for forgiveness when I offended Walt, but during Re-Engage I learned the value of asking for and granting forgiveness quickly. It was huge for me to learn that forgiveness is a daily choice I must make despite how I am feeling. Forgiveness not optional in marriage. It is an absolute necessity and a daily practice in marriage because of the innumerable ways in which Jesus has forgiven me.
WALT: We found Re-Engage to be a safe, comforting, and welcoming place to take off our masks and to discuss our brokenness and failures with other couples in authentic community. We wish we had learned these biblical principles a long time ago, but we're overjoyed that we can join each of you as you begin your passage of learning to fall in love—in very new ways—with Jesus and each other.
BARB: We have seen God resurrect and restore our love for Him and each other. We have seen Him change and transform our prideful, arrogant, and selfish hearts to look more like His. We've learned the hard way that we can't do marriage God's way in our own strength. But, when Walt and I keep Christ at the center of our lives, then our marriage is exciting, loving, and satisfying!
WALT: Our love for each other, our marriage, our friendship, our communication skills, and our sex life has never been better. We found in Re-Engage help and hope that took our marriage from good to great.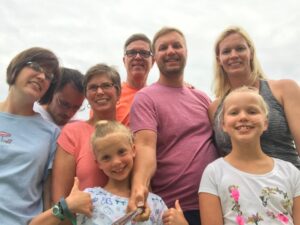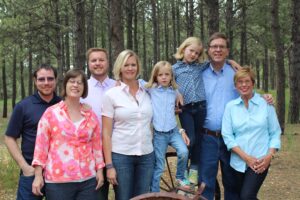 BARB: Over time, we have seen that the closer we each grow to God, the closer we grow to each other. We together praise God for what He has done and for what He has accomplished in almost 50 years of marriage. As Paul wrote in Philippians 1:6, we are "confident of this, that He who began a good work in us will carry it on to completion until the day of Christ Jesus." And this is our prayer for each of you.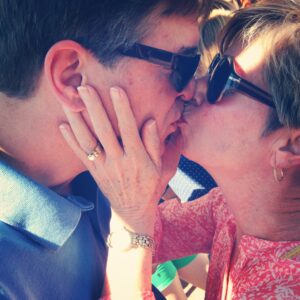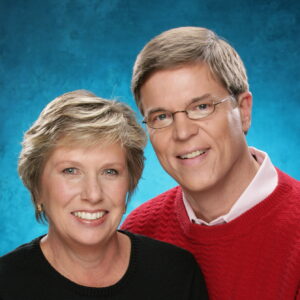 ---
© Copyright WLL, INC. 2023. This blog provides healthcare tips and advice that you can trust about a wide variety of general health information only and is not intended to be a substitute for professional medical advice, diagnosis, or treatment from your regular physician. If you are concerned about your health, take what you learn from this blog and meet with your personal doctor to discuss your concerns.