A few years back, I had a dear friend that went through an absolutely horrifying experience when a group of his former friends and colleagues promoted now-proved-totally-wrong accusations against him with no evidence or proof. He was devastated and questioned the foundation of his faith and even the faithfulness of his Lord. I was led to send him the letter below. Feel free to share with those you know who are going through really tough times — or maybe this is for you if you're going through a really rough patch right now.
Dear, dear friend,
I have tears running down my cheek. Some call the church "the only army that shoots its wounded." It seems many churchgoers are more interested in a brother or sister's "fresh blood" than their Lord's "spilled blood." And I thought only us old rugby players ate our dead.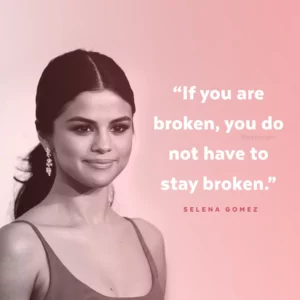 I heard a great analogy recently that I thought of when I read your story. Almost none of this is original … just adapted from some wise and previously broken brothers and sisters … who understand we do not have to stay broken:
When a bowl, teapot, or precious vase falls and breaks into pieces, most people just toss them away — sometimes angrily and sometimes regretfully — but thrown away nevertheless — and not thought of again.
Yet there is an alternative … There's an ancient Japanese art that highlights and enhances the breaks thus actually adding both value and strength to the broken object.
It's called "kintsugi" (金継ぎ) or "kintsukuroi" (金繕い) which I'm told literally means "golden" (kin) and "repair" or "joinery" (tsugi). So, "golden joinery" or "golden repair."
This traditional Japanese art uses a precious metal – usually liquid gold or lacquer dusted with powdered gold – to bring together the pieces of a broken pottery item and at the same time enhance and strengthen the breaks.
The technique consists in joining fragments and giving them a new, more refined aspect. Every repaired piece is unique, because of the randomness with which ceramics shatters and the irregular patterns formed that are enhanced with the use of metals.
It's not an easy process repairing broken pottery. Even today, it may take up to a month to repair the largest and most refined pieces of ceramics with the kintsugi technique, given the different steps and the drying time required.
The kintsugi technique suggests a few things to me:
We shouldn't throw away broken objects.
When an object breaks, it doesn't mean that it is no more useful. Its breakages can become valuable.
We should try to repair things because sometimes in doing so we obtain more valuable objects. This is the essence of resilience.
Each of us should look for a way to cope with traumatic events in a positive way, learn from negative experiences, take the best from them, and convince ourselves that exactly these experiences make each person unique and precious.
Some call this "The Art of Embracing Damage," while others call it "The Art of Precious Scars."
Think about some of the cracks and fractures in the lives of the men and women God used throughout the Bible:
Moses had a speech problem.
Moses was self-absorbed.
David was an adulterer and a murderer.
Samson and Solomon were womanizers.
Rahab was a liar and a prostitute.
The Samaritan woman had a whole string of divorces.
Zacchaeus had engaged in extortion.
Peter was hotheaded, impulsive, and temperamental.
Naomi was a bitter widow.
Elijah was suicidal.
Leah wasn't attractive enough.
Joseph was abused and abandoned.
Jacob was a liar and a schemer.
Martha worried about everything.
Timothy had an ulcer.
Noah got drunk.
And we could go on and on and on.
What's significant is that none of these things defined these people. What defined them was their relationship with God. But what I love about the Bible is that it doesn't omit their weaknesses and their failures when it describes their victories.
Just like in the art of kintsugi, people with broken pieces weren't something to be thrown out — they became integral parts of Jesus' whole redemptive story—one that God gracefully wrote despite their flawed personalities, their broken humanity, and their apparent weaknesses.
The philosophy behind Kintsugi, as I understand it, is to value the brokenness and repair as part of the object's history, rather than seeing it as something to hide or throw away or disguise. In contrast to Western philosophy which strives for perfection and looks to hide brokenness, Kintsugi acknowledges the brokenness and then pieces it back together into something beautiful.
It strikes me that Jesus is the master of Kintsugi — He knows our brokenness, yet he doesn't reject us or discard us. Where we see a heap of broken pieces, he sees potential and the possibility of creating something beautiful and new.
He doesn't want us to hide our brokenness. He wants to heal us in such a way that, while the cracks and scars are still visible, they are not something ugly or shameful. They are part of the beauty.
After all, we who follow Jesus will be able to see and touch His scars. They are a reminder of His pain and suffering, and they are also a reminder that evil does not have the final word. They are a testimony to God's awesome power.  St Thomas Aquinas wrote, "He kept His scars not from inability to heal them, but to wear them as an everlasting trophy of His victory."
God takes our broken pieces and puts them back together in a way that displays his glory because it is in the cracks and in the scars that we see evidence of healing and God's power to restore.
It doesn't mean that every situation will be restored here on Earth. Some marriages don't mend, some people never break free from addiction, and there are times when the loss remains, and the healing never comes.
But even then, as Eric Liddell puts it, "God is not helpless among the ruins."
Ernest Hemingway, wrote, "The world breaks everyone and afterward many are strong in the broken places."
Although we, when broken, may be very different from our original, God can still make something beautiful.
Thank God that Jesus Christ is the gold that binds us back together. He makes us whole. He restores us. Because of His life, death, and resurrection, our life, death (brokenness), and resurrection gives us the ability to tell His story better.