Barb and I are so delighted to be participating today in our 21st "Walk for Life" to support the incredible, life-affirming, and life-saving ministries of Life Network. We hoping to raise $25, 000 for Life Network and we're almost there! If you'd like to support our walk, click here. Every dollar can make an eternal difference.
If you're not aware of the amazing and fruitful ministries that occur under Life Network's umbrella, you can learn more here.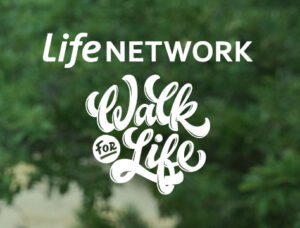 Thanks for considering this.

---
© Copyright WLL, INC. 2023. This blog provides healthcare tips and advice that you can trust about a wide variety of general health information only and is not intended to be a substitute for professional medical advice, diagnosis, or treatment from your regular physician. If you are concerned about your health, take what you learn from this blog and meet with your personal doctor to discuss your concerns.