The New York Times reported a new and exciting preventive approach to dementia and Alzheimer's.
The Times reminded us that reported cases of dementia are increasing "along with an aging world population, and yet another much-anticipated Alzheimer's medication, crenezumab, has proved ineffective in clinical trials."
As a result, researchers and public health experts are now contending "it is past time to turn our attention to a different approach – focusing on eliminating a dozen or so already known risk factors, like untreated high blood pressure, hearing loss, and smoking, rather than on" a new drug.
The article added, "The latest modifiable risk factor was identified in a study of vision impairment in the United States that was published…in JAMA Neurology."
"It would be great if we had drugs that worked," Dr. Gill Livingston, a psychiatrist at University College London and chair of the Lancet Commission on Dementia Prevention, Intervention and Care told the Seattle Times. "But they're not the only way forward."
Emphasizing modifiable risks — things we know how to change — represents "a drastic change in concept," said Dr. Julio Rojas, a neurologist at the University of California, San Francisco.
By focusing on behaviors and interventions that are already widely available and for which there is strong evidence, "we are changing how we understand the way dementia develops," he said.
You can read more about brain health and preventing dementia in two of my recent books: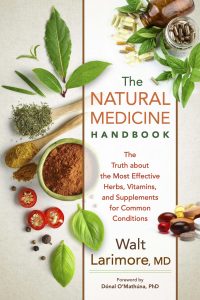 ---
© Copyright WLL, INC. 2022. This blog provides healthcare tips and advice that you can trust about a wide variety of general health information only and is not intended to be a substitute for professional medical advice, diagnosis, or treatment from your regular physician. If you are concerned about your health, take what you learn from this blog and meet with your personal doctor to discuss your concerns.